For members
What's the current status of Sweden's planned migration laws?
There are a number of migration-related laws and policies in the pipeline in Sweden, including changes to work permits, citizenship and permanent residency requirements, and plans to tighten up permanent residency and asylum applications. Here's a quick overview.
Published: 10 January 2023 11:08 CET
Updated: 13 November 2023 05:41 CET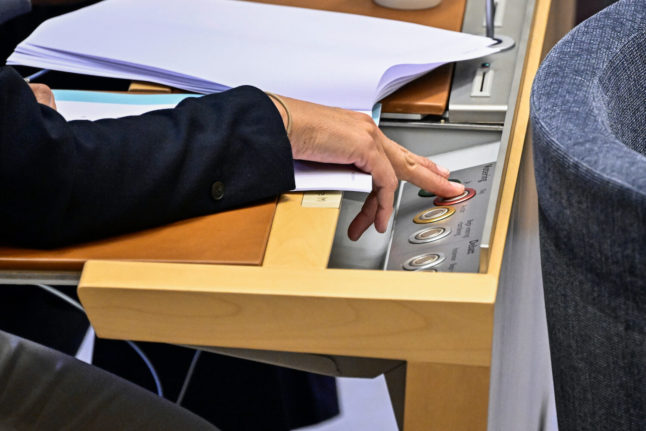 A Swedish MP votes on a law in parliament. Photo: Claudio Bresciani/TT
For members
IN DATA: Why have so many of Sweden's Afghan child refugees got jobs?
A recent report from Statistics Sweden found that eight out of ten young men who came to Sweden as child refugees in 2015 now have jobs, a higher employment rate than people of their age born in Sweden. What's behind this success and has it come at a price?
Published: 5 December 2023 16:52 CET