For members
TIMELINE: When will Germany's new immigration rules come into force?
Germany's hotly anticipated skilled worker immigration law was passed in the Bundesrat this Friday. So when will foreigners be able to take advantage of some of its benefits, from the new points-based Opportunity Card to simpler family reunification?
Published: 10 July 2023 15:37 CEST
Updated: 15 July 2023 11:36 CEST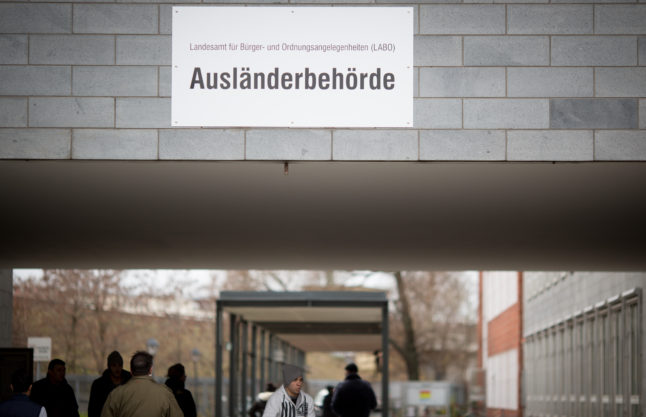 People go in and out of the Ausländerbehörde in Berlin. Photo: picture alliance / Kay Nietfeld/dpa | Kay Nietfeld
For members
What are the next steps for Germany's long-awaited dual nationality law?
Germany's new citizenship bill had its first reading in the Bundestag on Thursday after months of waiting. What did we learn from the key debate and what's next for the landmark reform?
Published: 1 December 2023 12:01 CET