For members
What could the Swedish language test for permanent residency look like?
Sweden plans to introduce language and civics tests for permanent residency from 2027. What could the language test entail and how good would your Swedish need to be to pass?
Published: 31 May 2023 15:33 CEST
Updated: 7 June 2023 11:36 CEST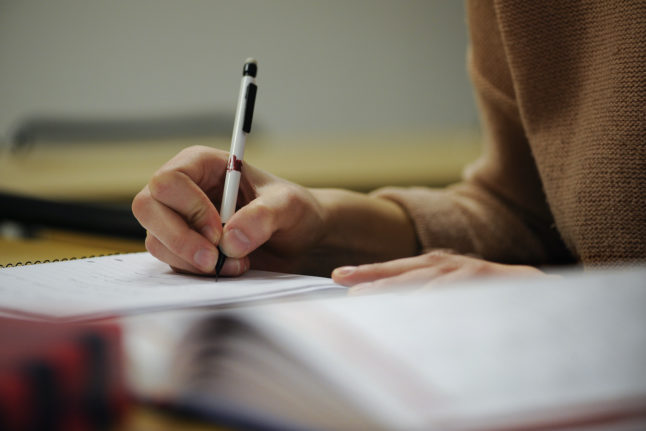 A woman studying from a textbook. Photo: Anders Wiklund/TT
For members
IN DATA: Why have so many of Sweden's Afghan child refugees got jobs?
A recent report from Statistics Sweden found that eight out of ten young men who came to Sweden as child refugees in 2015 now have jobs, a higher employment rate than people of their age born in Sweden. What's behind this success and has it come at a price?
Published: 5 December 2023 16:52 CET